Let Us Help You With Your Renovation Project!

Access 1 Properties Renovation Assistance Program is here to help make your renovation / rehab project a much smoother experience.
Our system will drastically save you time and money!
While this is an exciting time, you may be feeling a bit overwhelmed. This is where our robust, cloud-based project management software, will keep your project on track and keep you up-to-date throughout the process.
Consider Access 1 Properties your personal assistant while completing your project. Throughout the process, you will have 24/7, real-time access to all of the details about your renovation. You will have the ability to access our system from your desktop computer, tablet, or smartphone whenever.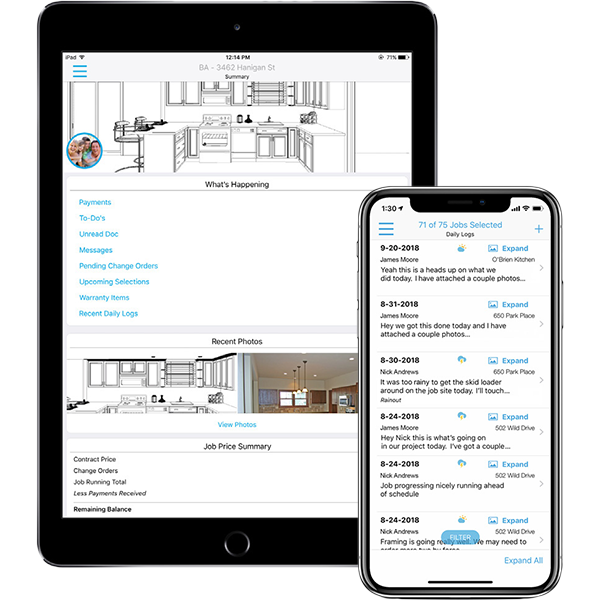 Our simple online system lets you track the progress of your project with a click of a button, or easily communicate with our team 24/7. It's that easy.

Track Project Running Total
Keeping track of how much money you have spent on your project is important. You can now easily view a categorized list so that you know exactly where each expense came from.

Updated Calendar
View the detailed calendar that tracks current project status, upcoming events, and important dates. Keeping yourself informed of the construction schedule has never been so easy!

Share Your Photo Album
We keep you up to date on your project with a customized photo album. Share progress photos with your friends and family on your favorite social media sites!

Easy Change Order Approval
No more driving to the builder's office, or finding a fax machine to approve that time-critical change order request. With 24/7 web-based access, you can approve your change orders from any connected device.
Accessible Anytime, Anywhere
Available on desktop or your favorite Android or Apple device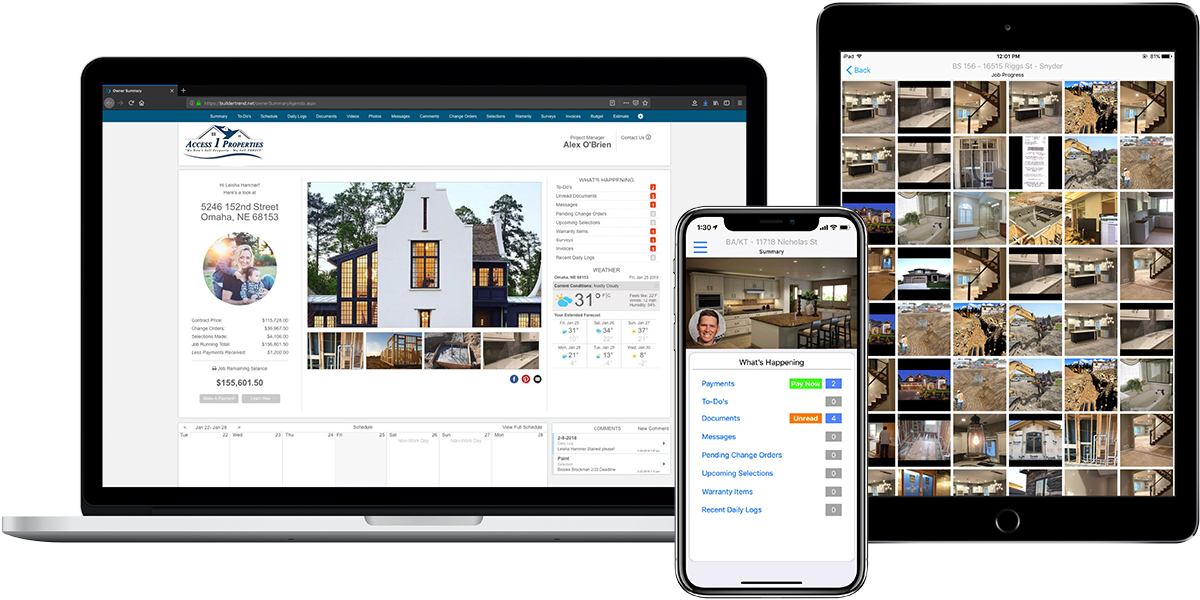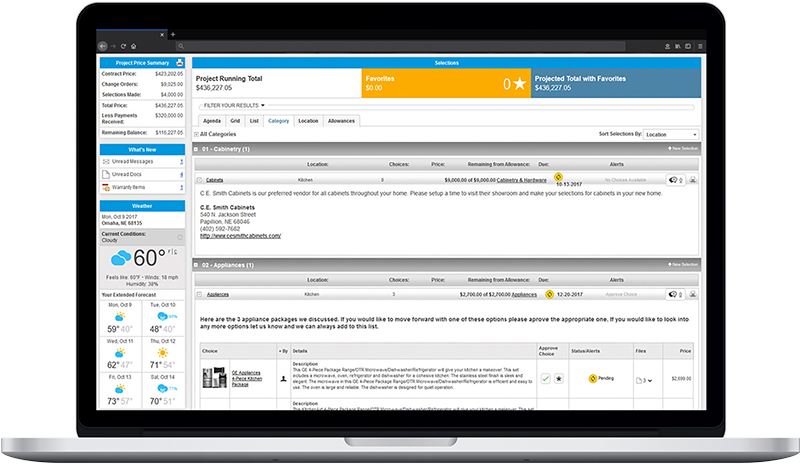 Review Budgets
See where to visit vendors
View important files
Prioritize with reminders
Approve selections
Always know your bottom line
Review schedule and key dates
Follow changes
Quick access to your communication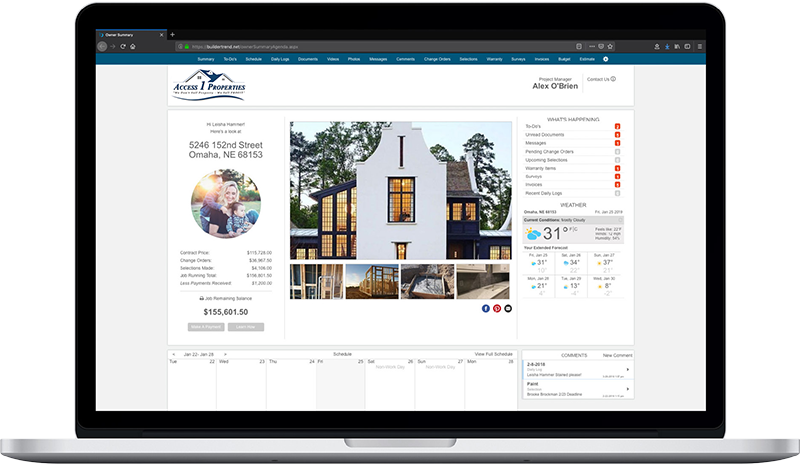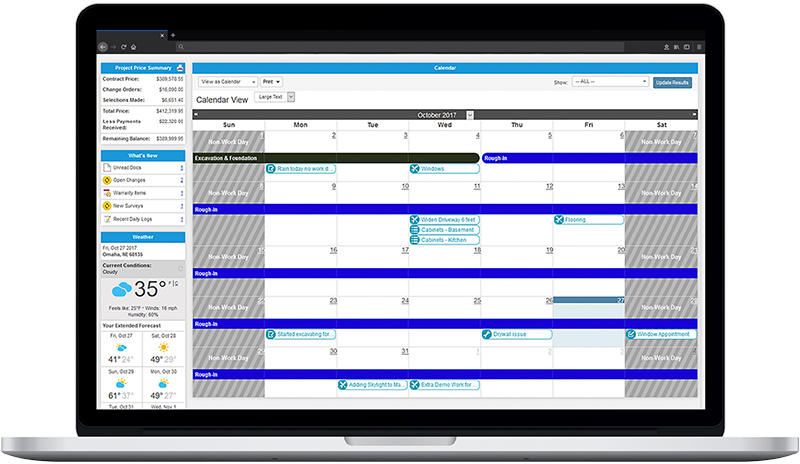 Track your project schedule
Stay on top of deadlines
View updates in real time
Approve new selections or changes
Confirm decisions anywhere, anytime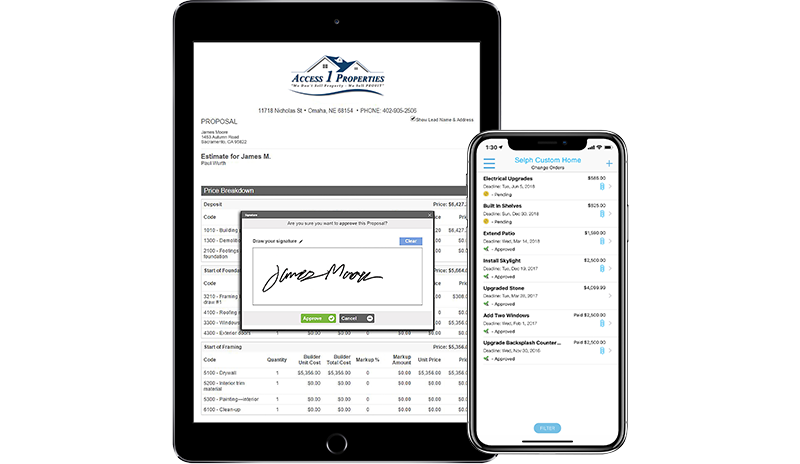 Keep Updated on Every Aspect of Your Project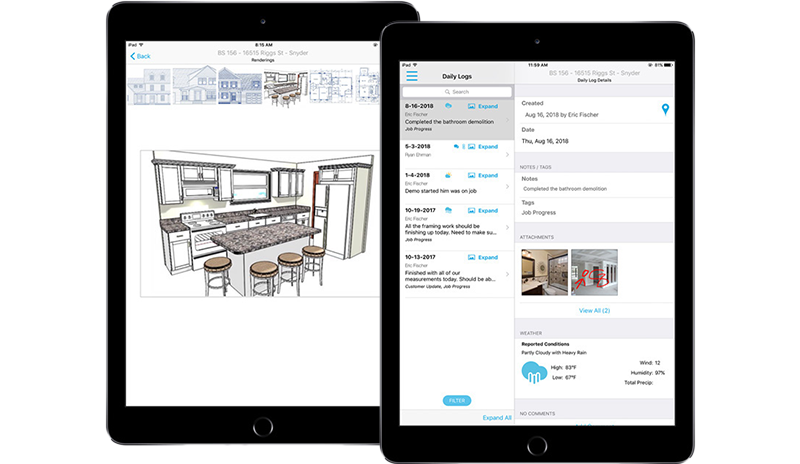 Keep important documents in one place
Reference easily
Access anywhere and anytime
Share important information
Consider our robust online tool your personal assistant while we complete your project! Through it, you gain 24/7, real-time access to all of the details on your remodel. Choose to access our cloud-based project management software from your desktop computer, tablet, or smartphone, whenever you need!
Together, with our simple online system, we will make this the best remodeling experience for you.
Interested? Let's Get Started!